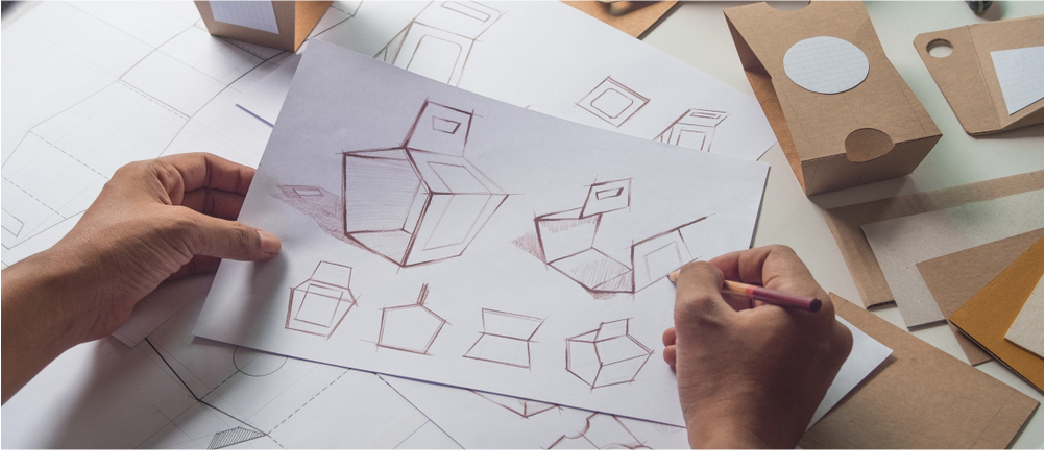 There are countless products available in the supermarket. Still, attractive packaging is something that helps to grab the attention of buyers instantly. Product packing plays a vital role as it gives the first impression. Product packaging can either make or break the deal. Let's talk about some promising packaging design trends for 2023. You can hire a graphics design company in Ahmedabad to turn your product's soul into a beautiful packaging design.
Top Packaging Design Trends for 2023
1. Bold Design
It's not the time to play safe, as there is cut-throat competition in the market, and bold design can help you stand out. Bold design helps grab buyers' attention instantly and convince them to buy the product immediately. You can go bold with bold fonts and designs that should speak loudly about the brand.
2. QR Code
Now the usage of QR codes has become a thing of the mainstream market. The QR at the back of the packing allows the brand to let buyers know all details about the products and brand. There is no fuss about showing all details on the back of the packaging. QR code goes best when you opt for a minimalist packaging theme.
3. Sustainable Packaging
With the entry of Gen Z in the market, business houses are now paying more attention to the sustainability factor than ever before. Even business is going one step further with biodegradable packaging. With so much ongoing with the climate change initiative, it is a great way to grab the attention of buyers. Gen Z loves to associate with brands that take environmental issues very seriously.
4. Retro Vibes
The Y2K trend is making a comeback; in fact, it has been well-received in the fashion and design industries. It will be fascinating to see how users will embrace the retro vibes in the packaging in the coming few years. Many people see it as a charming blip. You can expect pale and white neons, pale blues, plus beautiful geometric shapes.
5. Minimalism
Minimalism has a huge fan base, and it is not difficult to see why. Keeping the packaging minimal can make the product look neat and also seem honest & appealing to the audience. Many popular brands like Verso Skincare, ChariTea, and others will follow the trend in 2023. Simple packaging can do wonders for beauty and cosmetics products where the focus is to allow the product to do a fantastic job than just packaging.
Conclusion
The ultimate goal of packaging should be to allow buyers to feel happy or optimistic about the purchase. Are you excited about the expected packaging trends that will likely happen in 2023? We are the right choice if you are looking for a product packaging design company. Do not forget to check out our work.