Packaging can be theater; it can create a story.
In order to explain packaging in a better way, I would say it is like creating drama without much overacting. It is a fine balance between oversaturation and under saturation. As a food packaging design agency in Ahmedabad, we truly believe that our ultimate customers in packaging are not clients but the consumers who are going to buy it. Today, we have compiled some product packaging examples that reflect unique packaging without compromising on the functionality of the product.
Colorful Packaging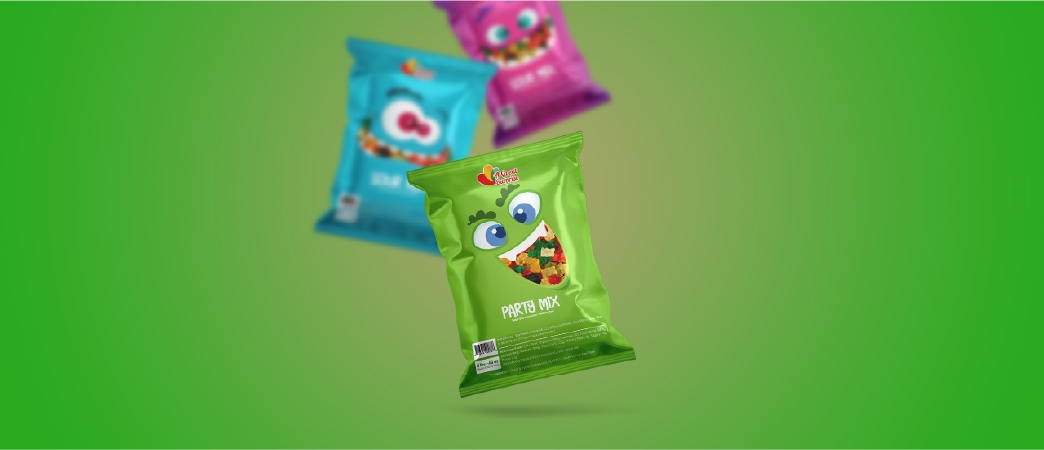 Correct use of colors in every packaging matters, but it is the utmost important factor in creating inciting and adequate food packaging. Each used color should signify something related to the brand, as it should not be random.
Let's have a look at some beautiful colorful packaging design examples:
Santo Stefano Water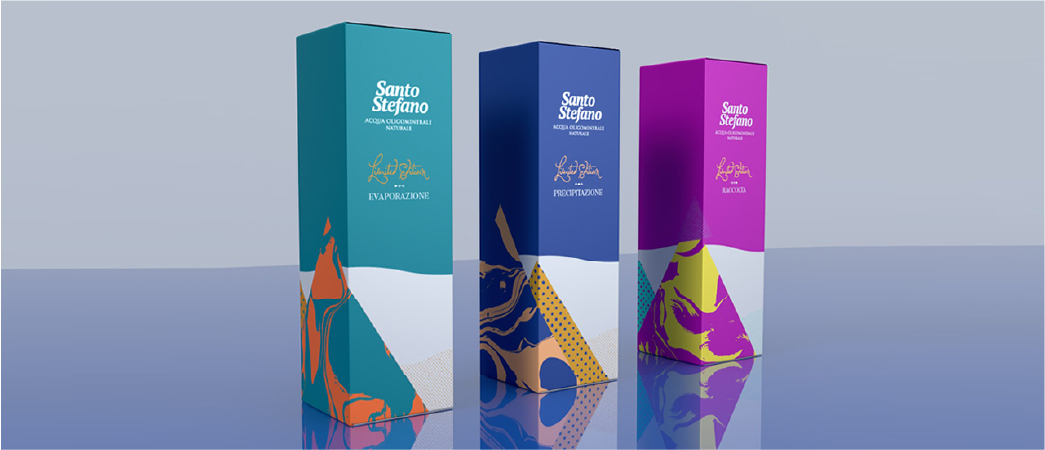 What if we say you can be playful and vibrant with the water packaging, thinking about how it will turn out? Traditionally, water companies stick to blue and white and a crisp layout. Well, Santa Stefano Water can shut off all your queries and worries. The brand used colorful designs for the company's 50th anniversary. The water packaging here serves two purposes: attracting customers' attention and sustainability, as it is difficult to throw away such beautiful packaging. Isn't it?
Little Melly Solids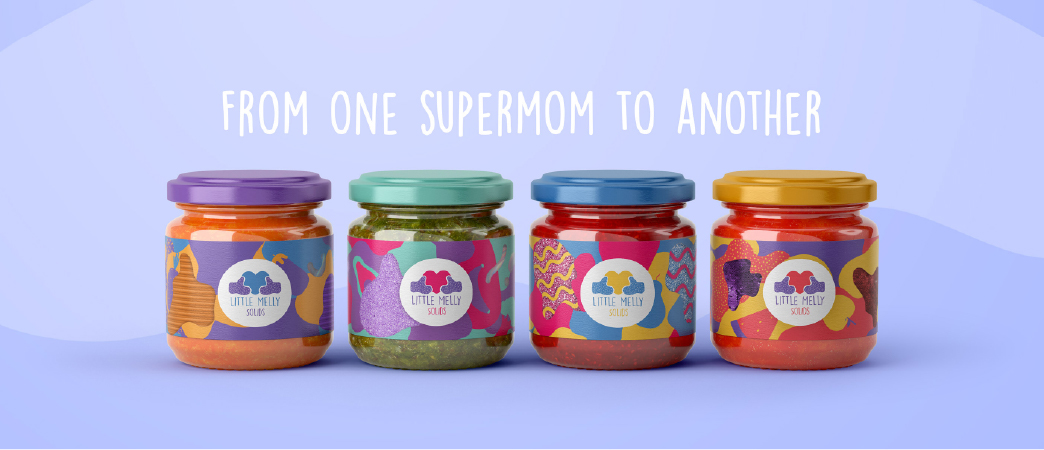 When babies are fun(at least for some), why does baby food need to blend and dull? Colors play a vital role in the brain's growth. Little Melly Solids use lovely bright solid colors for its products. The fantastic and beautiful packaging not only keeps kids engaged but also helps in the brain's development. So it's a win-win situation for parents.
Gummy Bears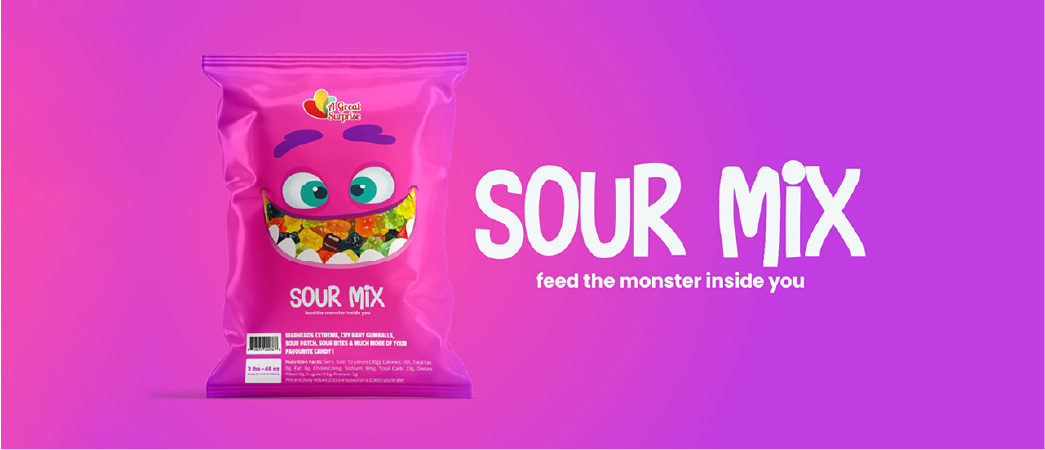 The market for gummy bears is vast, and to grab customers' attention, a Great Surprise Gummy Bears packaging. They use very bright and popping colors, which catch users' attention. The transparent mouth image showcases what's inside the product, which further helps boost buyers' confidence.
Packaging with a Creative Twist
Who says packaging needs to be traditional? Here are some of the beautiful packaging designs that are not designed to keep customers captivated but also add new functionality or unique cool features in the design.
Bloom Chips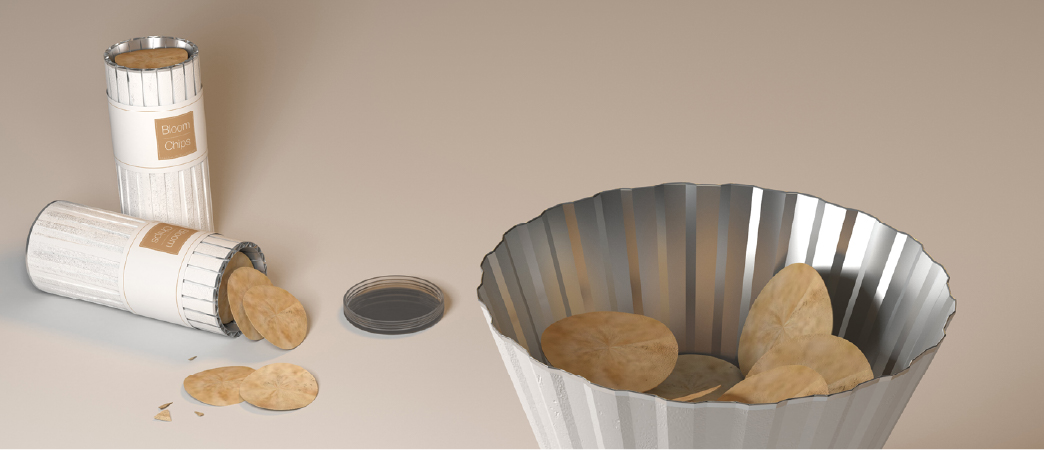 When it comes to creatively twisted design, bloom chips design solves the problem from the root itself. The packaging comes in a wrinkled cylinder that opens to create its own bowl. It's like a blooming flower. This self-contained packaging is a dream.
Wine Bottle With Two Neck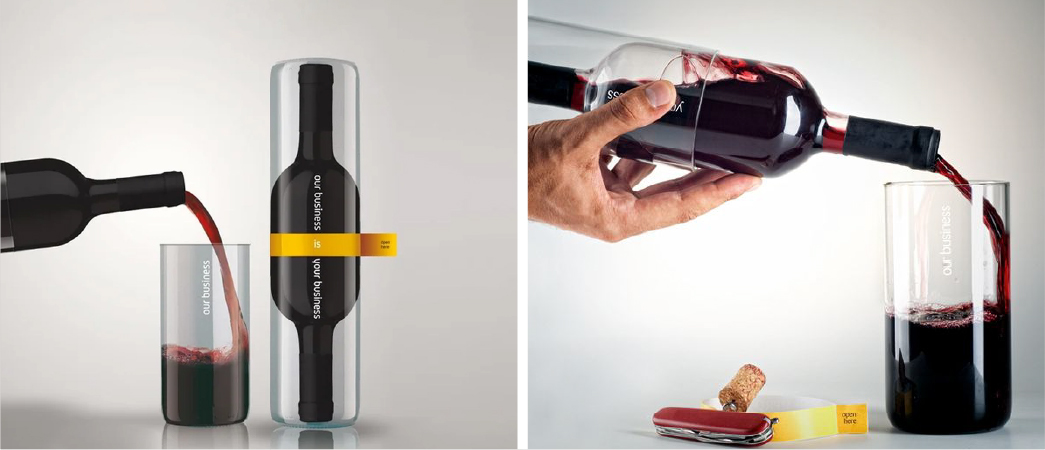 This beautiful design by Ampro where they have designed a wine bottle with two necks. Two glasses cover two necks. On one glass, "our business" is written on it, and on another glass, "your business" is written. This minimalist design has been a game changer in the beverage industry.
High-end Packaging Design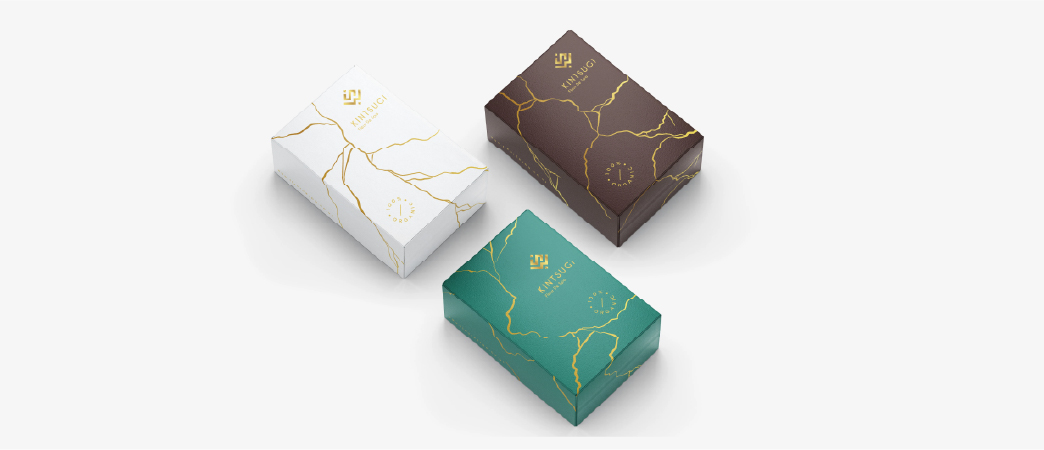 If your product is not meant for every supermart as it is exclusive, then just like your product, its packaging should be high-end too. Packaging is all about building character and creativity in the brand in this kind of product. Let's have a look at how some brands inspire luxurious packaging.
Roe and Co.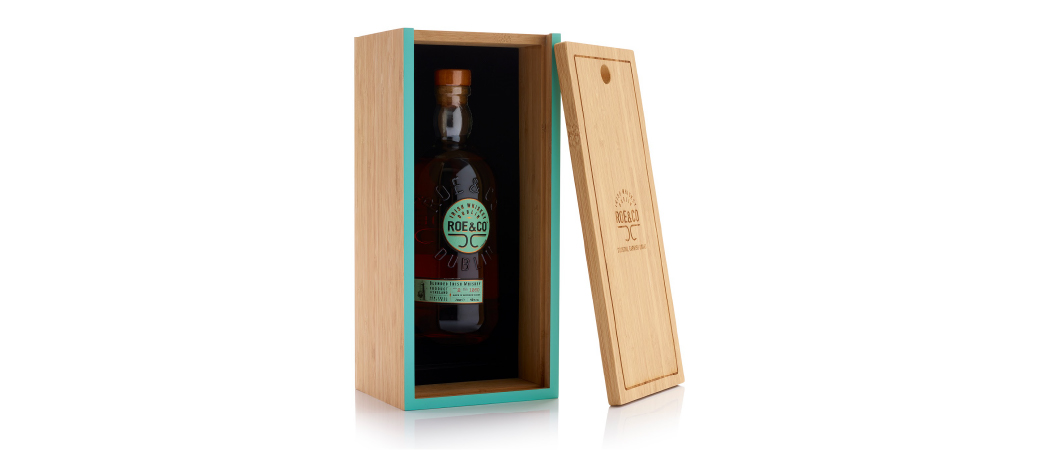 You cannot miss the Irish Whiskey brand Roe & Co packaging when talking about standout packaging design. The whiskey bottle comes in a hand-crafted bamboo box with a bright light green border and Roe & Co logo in the middle. This is truly an example of practicality and aesthetics, as natural antiseptic properties of the bamboo make it ideal as a cocktail preparation board.
Clavero Bakery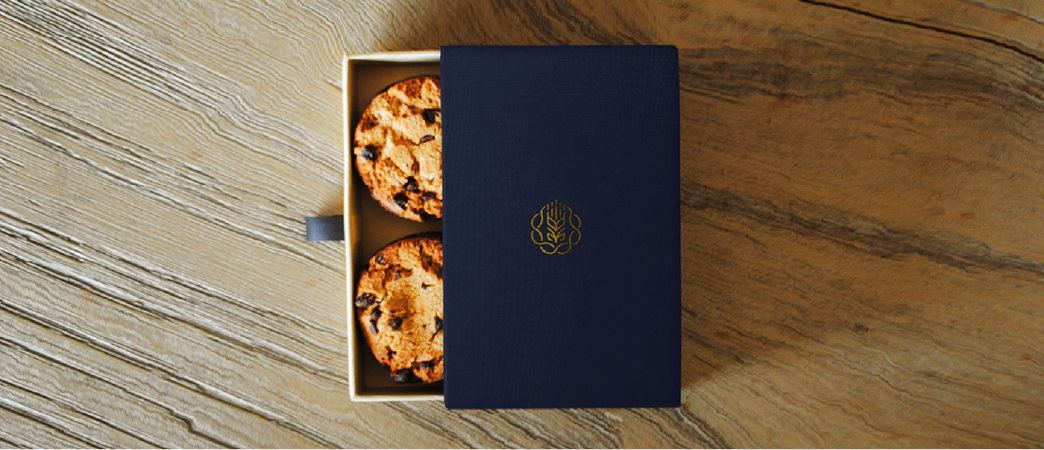 Nothing speaks of luxury louder than Clavero, an Argentine bakery located in Mexico City. Its minimalistic jewelry style design box states luxury, elegance, and class. As consumers, you always assume this kind of packaging for beautiful jewelry such as rings, bracelets but never with bakery goods. Clavero bakery packaging itself stands for luxury and self-indulgence.
Sustainable Packaging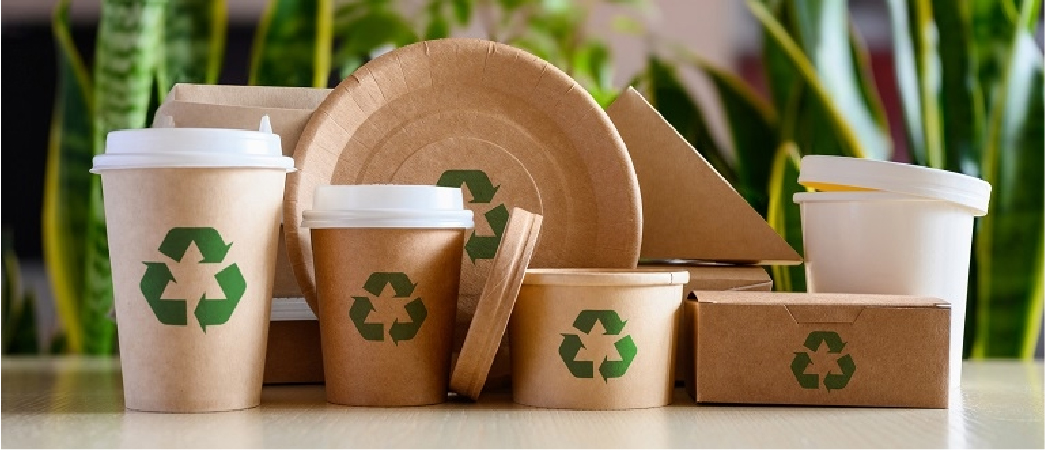 Sustainability is a major trend in the industry with the aim to reduce the plastic way and more use of recycled materials in packaging. Whether sustainability is a part of your brand strategy or not, taking action in this direction will surely win potential customers' hearts or help the environment for a better tomorrow. Here are some best examples of sustainable packaging:
Samsung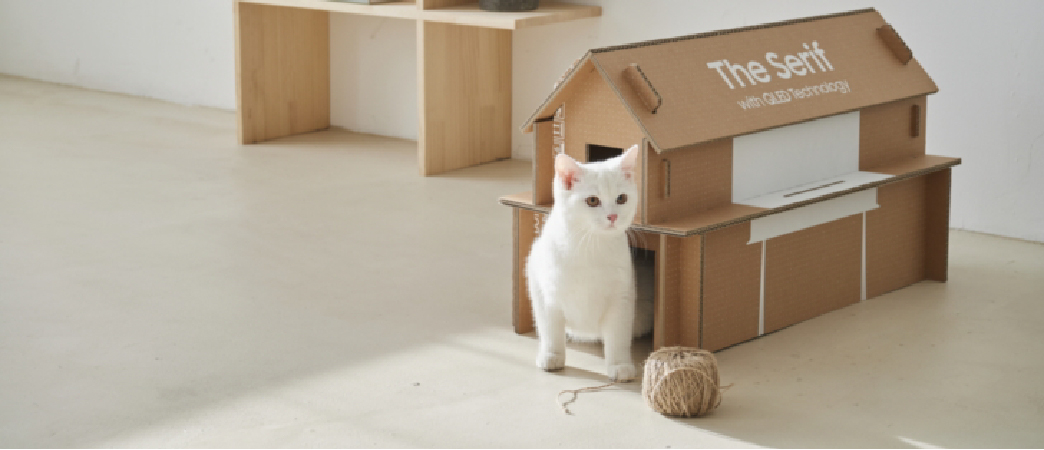 Samsung goes all creative and innovative when it comes to sustainability. Its product's sustainable packaging allows it to create packaging for useful items. The concept is to upcycle the packaging and convert it into useful items. For example, turn its QLED television packaging into a magazine rack, cat tunnel, pet stairs, bookshelf, shoe rack, and the list goes on.
Boxed Water

When it comes to sustainability, Boxed Water is a true gem. Crafted from paper, this packaging is a testament to our commitment – 100 percent recyclable, ensuring that each sip leaves a minimal footprint on our planet.
Conclusion
At Pixenite, we don't just design packaging; we create the unwrapping experience that lingers in memory. Seamlessly blending innovation and elegance, our designs speak volumes even before opening the box. With every curve and every hue, we craft anticipation. We aren't just a product packaging agency; we're storytellers of your brand's journey. Elevate your product's allure – where design ignites desire and every unboxing becomes a masterpiece.