Old is gold, and this phrase is perfect for email marketing. Yes, you have read it right, email marketing is not dead yet, and it will not be dead so soon. But it cannot be very meaningful if you are not doing it effectively. You can get the best email marketing services in Ahmedabad from Pixenite. Well, let's not be bias by our love for emails and let's stats do some talking:
Email Marketing Stats:
Types of Email Marketing Campaigns:
Email marketing needs a comprehensive strategy to win clients because one type of email won't work for all types of audiences. Let's have a look at the different types of email:
As the name suggests, the welcome email is the first email receive when a customer makes a purchase or subscribes to the email list. An average open rate of the welcome email is 50%, meaning a great way to introduce your products/services or brand to potential clients. Keep the welcome email short and creative, and the sole motto should be to take subscribers to the "next step."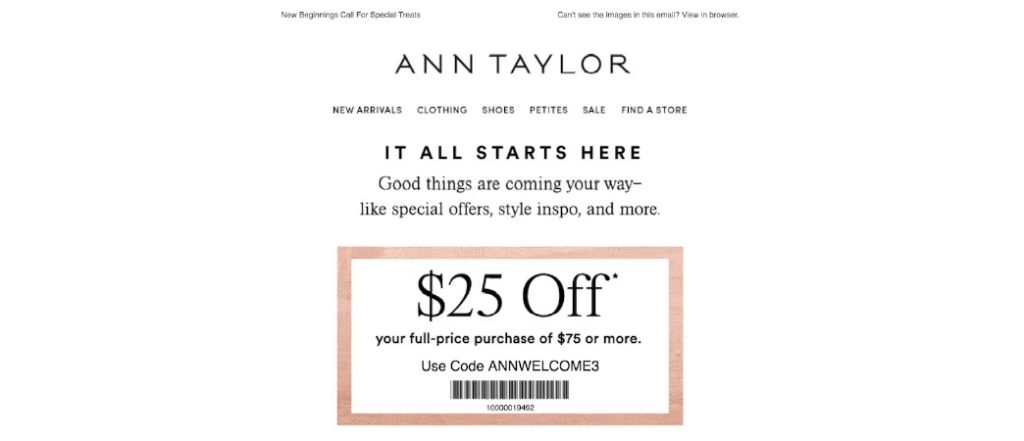 Welcome sets the foundation for the rest of your business communication. One such example is from Ann Taylor.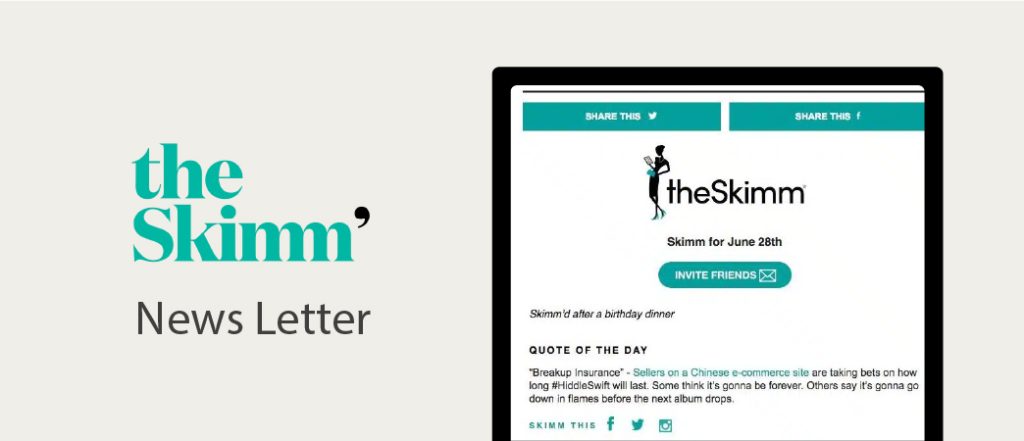 The newsletter is one of the popular emails that highlight new products and services. It is one of the cost-effective mediums to boost business awareness. People often send blogs, articles, and other significant information related to business. Consistent showing up in the potential clients' emails helps to get attention and maybe a lead in the long run.             
Lead nurturing is a specific type of email where a series of emails is sent to potential clients in the hope of eventually converting them. Here it is sent to a target group who might be interested in a certain product/service. These emails are designed to educate and inform the reader about the benefits of a product or service without coming across as pushy or salesy.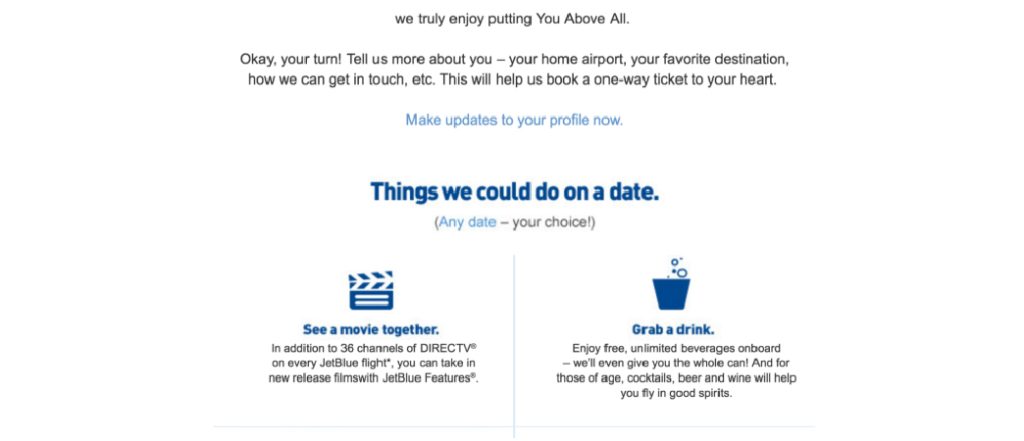 Effective lead nurturing emails are personalized, relevant, and timely and can help to increase conversion rates and generate more revenue for the business. One beautiful example of a lead nurturing email is Jetblue.        
Promote a product, service, or event and encourage the reader to take action, such as making a purchase or attending an event. They can be sent to existing customers or to a targeted list of potential customers who have shown interest in the business or its products. 
Effective promotional emails are well-crafted, visually appealing, and personalized to the recipient. They can be a cost-effective way to increase sales and drive engagement, but it's important to ensure they comply with email marketing regulations and avoid being marked as spam. One such beautiful example of a promotional email is from Loft.  
Tips to Create a Successful Marketing Campaign:
By relevant email list, we mean that your email should be sent to a targeted audience, as sending an email to a non-targeted audience is nothing but a waste of time and effort. You need to define your buyer persona and then niche down your target audience for more relevant reasons. For example, is there any use of targeting male audiences for the sanitary pads?              
Subscriber segmentation is a way to divide subscribers into different groups and put them into a group based on the behavior and interest of subscribers so that you can send more relevant offers, content, and other messages. By segmenting subscribers, you can help build trust, faith, and long term interest in the brand as they receive the information that is useful to them. Consider hiring a digital marketing agency in Ahmedabad for more relevant results.   
The beauty of personalized email is that it makes the recipients feel special, and such email is less likely to get lost in a promotion or spam folder. There are a plethora of ways to add a personal touch to email campaigns. You need to tailor an email to the exact need of the recipients and try to build empathy by using the words like "I," "us," or "we."  
There is a high chance that your business email can go unread if it does not have a compelling subject line. It does not matter how good or great your email is if it was not read by the targeted audience. Do not use a false subject line, as it will irritate the reader, and unsubscription rate gets high in such cases.   
Automation in email is the key to saving a lot of time. Once you draft an email series, automate the delivery. Email automation frees you from the tension of setting a time and manually sending emails to customers at every buyer stage. It helps to save a lot of time, which you can put into strategy and build a strong business.        
Don't bag your email with irrelevant information, and do not write long paragraphs as it is an email, not a research paper. A rule of thumb you must follow while writing an email is that it should not take more than 2 or 3 minutes to read; otherwise, they will likely be ignored.
Must Include a Call to Action 
Do you know what the most common left-out element is in an email? CTA is the most common left-out element in an email. Wondering how that's even possible? With the focus on grabbing customers' attention, so don't lose the main focus. You cannot expect your audience to leave in wonder to guess what you want them to do next, and this is where the role of CTA comes into life. Keep your CTA very clear and concise.                            
Turn the Game ON!
Email marketing is a great way to target new audiences and retain old ones. We hope this email marketing guide may have helped you in multiple ways. But if you are still unsure or already busy with some operational work. In that case, you can hire us as your digital marketing agency in Ahmedabad for email marketing campaigns and other digital needs of the business.